"Don't let anyone look down on you because you are young, but set an example for the believers in speech, in life, in love, in faith, and in purity." 1 Timothy 4:12
As such, we help children meet and follow Jesus as they learn and grow, to provide them with opportunities to serve their church family as well as people around the world, and to share the good news of God's love with those around them.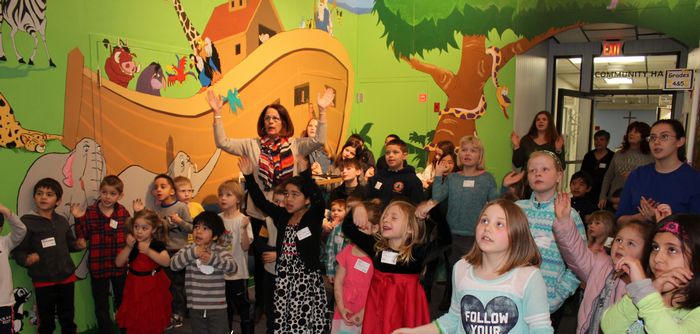 We are so happy that you are checking out BBC Kids!  Our mission is to come along side parents to help introduce them to the love of Christ.
We want our families to build relationships and get to know each other.
Most importantly, we want our children to know that God made them, God loves them and Jesus wants to be their forever friend. We want to give you and your children the tools needed to go through life with a strong faith.
Please feel free to look around at our website and if you still have a question please feel free to contact us.
Weekly Children's Worship
Children's Worship is offered year round at the 8:30am service and Sunday School is offered at the 10am service during the school year, taking a break for July and August.
For more information about Children's Ministry please email BBCKids@brewsterbaptistchurch.org