"Don't let anyone look down on you because you are young, but set an example for the believers in speech, in life, in love, in faith, and in purity." 1 Timothy 4:12
As such, we help children meet and follow Jesus as they learn and grow, to provide them with opportunities to serve their church family as well as people around the world, and to share the good news of God's love with those around them.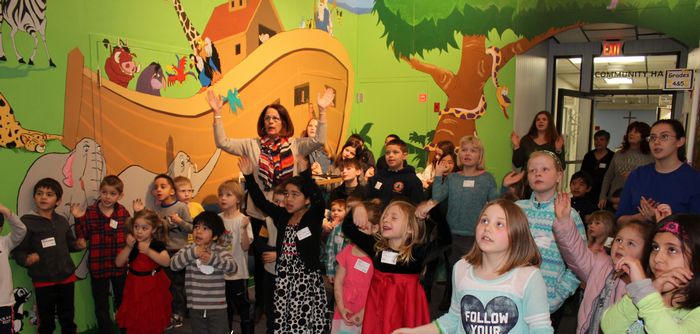 We are so happy that you are checking out BBC Kids!  Our mission is to come along side parents to help introduce them to the love of Christ.
We want our families to build relationships and get to know each other.
Most importantly, we want our children to know that God made them, God loves them and Jesus wants to be their forever friend. We want to give you and your children the tools needed to go through life with a strong faith.
Please feel free to look around at our website and if you still have a question please feel free to contact us.  Our emails are listed below for each area of Children's Ministry.
Children's Worship will be starting Sunday, October 4th at the 9:30 service only
Families must pre-register each week (online or call the church) for the Worship Service. Kindly register as soon as possible once you know that you plan to attend.
Register now to come to church for worship
Families will check in on Sunday Morning at the Computer Check In
We will have a staff person doing all check in to prevent spread of germs. Hand sanitizer will be available throughout the building.
Families will go into Worship to sit with parents. All children age 5+ must wear a mask in the building.
What to Expect at Children's Worship
Children will be dismissed prior to the Sermon
They will go upstairs to the Chapel where they will be seated socially distanced
We will be resuming using our curriculum for The Gospel Project.
We will have a time of offering, prayer, worship, story and missions (October is box collecting for World Mission Offering).
Parents may pick up children in the Community Hall
Please come immediately after service
We will let parents in one a time to Community Hall to maintain social distancing.
Parent will pick up their child (children) and exit through the back door. The sidewalk will bring you out by the playground. The playground will be open but parents must supervise.
We need volunteers to assist with children during worship. Please speak with Pastor Barbara if you can assist.
There is still no Nursery at this time but the Nursery rooms are open for parents to use with infants and toddlers. Rooms will be sanitized in between each service if the room is used.
Contact Pastor Barbara Burrill with any questions