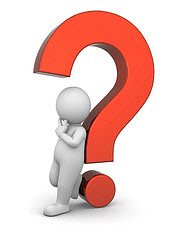 What is an American Baptist Church?
Brewster Baptist is affiliated with the American Baptist Churches in the USA.
Our denomination was known 60 years ago as the Northern Baptist Convention.
We believe the Bible is our authority for faith and living, and we are committed to sharing our faith in Jesus and we do mission work both locally and globally.
We encourage individuals to grow in their personal relationship with God through learning spiritual practices such as prayer, meditation, reading the Bible, and worship.
We believe being a Christian includes belonging to a local community of faith where we love, worship, encourage, and help each other.
American Baptists were in the forefront of the American Civil Rights movement and were one of the first denominations to ordain women into the ministry.
What are the ministry priorities?
Our church exists to be an instrument of God's Spirit in assisting children, youth, and adults to become fully devoted followers of Jesus.
Love, Grow, Share
As a church, we believe that God calls us to Love, Grow, and Share. These three words sum up what we're trying to do as a church:
Love – Love is at the heart of God's character, and loving God and other people are foundational to being a follower of Christ.
Grow – We're called to continue to grow into the fullness of Christ and to keep learning and developing as disciples of Christ.
Share – We seek to share love, the good news of the Gospel, our time, spiritual gifts, and resources in a way that glorify God and meet human needs.
"The Five G's" – Grace, Growth, Groups, Gifts, and Good Stewardship
To help us accomplish our mission we encourage each person in several areas we call the "The Five G's" – Grace, Growth, Groups, Gifts, and Good Stewardship.
Grace
We want people to accept and experience God's Grace, God's unmerited favor to us. God so loved the world that God gave Jesus so that whoever believes in him shall not perish but have eternal life. Jesus said he came that we might have life and have it abundantly. He came so his joy might be in us and so that our joy may be complete.
Growth
We want to help people Grow spiritually by learning how to cultivate spiritual habits in their lives that enable them to grow closer to God and to experience God more fully.
Groups
Members of our church are encouraged to participate in the life of some Small Group in order to learn, serve, and to develop relationships. We have a wide variety of group options available for people of all ages.
Gifts
We believe every follower of Jesus has a Spiritual Gift that God has given to be used for the common good. Our spiritual gifts vary, but all of us have a significant contribution to make that can help other people and enable us to be fulfilled in the process.
Good Stewardship
The final "G" is Good Stewardship. Each person at our church is a minister who serves with his or her time, spiritual gifts, and money. The Bible teaches us to support the work of ministry as God has blessed us financially. In all the ways we give, we do so believing that in giving of ourselves we are blessed through our giving in a variety of ways.
Where is your church theologically?
Is it conservative or liberal?
Our church is striving to be a biblically functioning community. Labels such as conservative and liberal are not terribly helpful because they tend to depend on the position of the person defining the church or person involved.
In other words, what is liberal or conservative to one person may not be liberal or conservative to another. We preach sermons that are biblical; we sing both hymns and contemporary Christian songs.
We are truly a Baptist Church, meaning we believe in "soul liberty," which is the ability of each person to read and interpret the scriptures and to develop his or her walk with God.
We have Republicans, Democrats, and Independents in our church. We have people with different opinions on some issues. But we are one body in Christ.