Born in Boston and raised in Brookline, MA, Doug Scalise is the son and grandson of pastors.
Doug and his wife Jill began have been married since 1989 and began serving at Brewster Baptist Church on October 1, 1995. They have two grown sons, Nathan, who is married to Zoe, and Greg.
Doug graduated cum laude from Colby College '86 in Waterville, Maine where he double majored in American Studies and History and Boston University School of Theology '89 (Master of Divinity in Biblical and Historical Studies).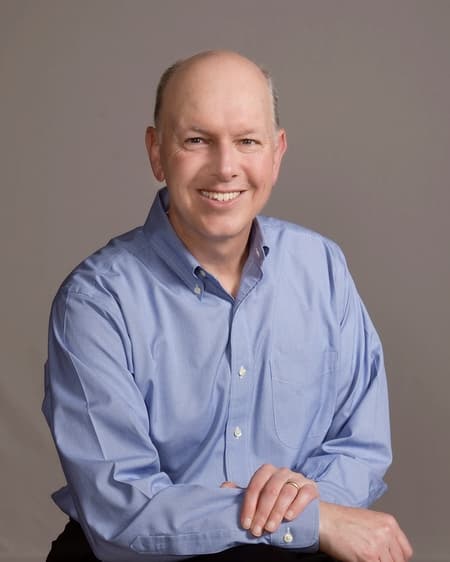 He earned his Doctor of Ministry degree in Preaching from Northern Baptist Theological Seminary in 1999. Doug's primary ministry interests are preaching, leadership, equipping people to discover and use their spiritual gifts in ministry, spiritual formation, and making disciples.
Several themes at the core of Doug's philosophy of ministry are sharing God's love, grace, and mercy and the joy we have in Jesus while serving God and others.
Outside of BBC, Doug enjoys playing baseball with the Orleans Pirates in the Veteran's Baseball League of Cape Cod in the spring and fall and and supporting the Brewster Whitecaps in the Cape Cod Baseball League. Doug likes watching the Red Sox, Patriots, Bruins, and Celtics, movies, especially comedies and classics, reading good books, going for long walks with Jill, and spending time with family and friends.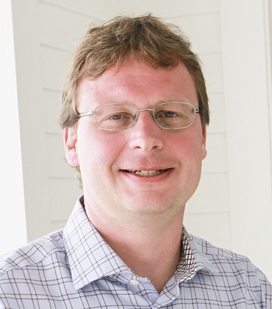 David has served as a Campus Pastor with Youth for Christ, and served in church ministry as both a Youth and Associate Pastor. Before joining our congregation, David was Associate Pastor at Chapel of the Cross in Westborough, MA.
David works with the staff, core ministry leaders, and many volunteers at BBC, overseeing the ministries, administration, finances, and operations. David enjoys the church ministries working together to reach their goals, and has gifts in Administration, Leadership, and Shepherding.
Born in Madison, Wisconsin, David met his beautiful wife, Christy (who also grew up in Wisconsin), in college through Inter-Varsity Christian Fellowship. They have been married since 1997 and have their own tribe of five children (Rebekah, Rachel, Jeremiah, Elizabeth, and Hannah).
David enjoys spending time with his family, playing card and board games, camping, reading, movies, and is a huge sports fan. David's favorite sports teams are the Green Bay Packers and all his Wisconsin Badgers teams. David has also completed three Ironman triathlons.
Pastor Barbara Burrill joined the staff of Brewster Baptist Church in August of 2014, and is the Pastor of Children's Ministry, and the Community Life & Fellowship Ministry.
Pastor Barbara grew up in Billerica, MA, graduated from Gordon College in Wenham MA with a degree in education, and is taking classes at Gordon Conwell Theological Seminaryto further her education.
Barbara has taught public school, private school and most recently served as a Director of Children's Ministry at Grace Chapel in Lexington, MA.
Barbara's vision of ministry is to come alongside parents on this journey, creating a space at BBC where children and students are irresistibly drawn to Christ. Her prayer is that this ministry will allow the Holy Spirit to work in the lives of these children and their parents. With God's help children and students will come to be known, loved and find a church home that cares for them unconditionally.
She also plans events to bring together all ages within the church, such as renting a entire bowling facility, and with a focus on providing more senior options such as "Lunch with the Conductor of the Cape Cod Symphony Orchestra, Jung-Ho Pak".
When not at BBC Barbara loves to be with her family and friends enjoying movies, board games and reading. Barbara is an auntie to 1 niece and 5 nephews whom she adores! She is also a big Boston sports fan and loves all of the beautiful spots to be with God at the beach and ponds in the area.